Fran & John's "skin of your teeth" Wedding
It was Thursday the 12th of March 2020, the day of the first announcements from the then Taoiseach Leo Varadkar, the new restrictions to our daily living because of COVID-19. Little did we know on that day that Fran & John's wedding would be last wedding we would shoot for five months...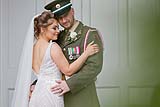 The build up to our wedding was completely normal. All our suppliers were ready to go and we had tied up all our loose ends. We were busy arranging our dresses, suits and other wedding paraphernalia to transport to the venue the night before. We were all set! John was working and I was busy with our two small kids, so, although we were aware of the growing concerns of Covid-19, we never imagined how it would affect our lives in the coming months. I was still mourning the loss of my dad from the previous November so I was very much focused on creating a positive environment for my family.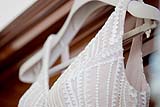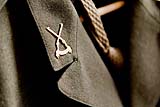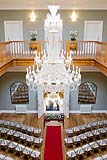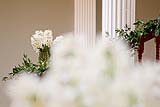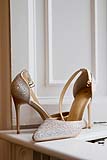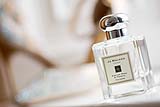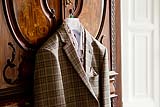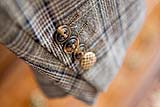 We arrived at our beautiful venue in Naas, Co. Kildare, Palmerstown House Estate at 10am the morning of the wedding. Ruth and Martin were there pretty much immediately. They had met us a few times previously and knew exactly what we wanted from start to finish. Ruth did our family shoot a good few months prior and to be honest we really trusted them. They had come highly recommended by the venue and they were just really laid back. The fact that they had shot for Palmerstown countless times before was a comfort to us as we knew they would know all the best spots to get the best with our time.

Our wedding planner, Niamh was really great and she welcomed us like we were VIPs. Breakfast was brought to the room and make-up and hair kicked off and I was so consumed by the mornings events I was unaware of the mumblings of restrictions and announcements. The lads were arriving and getting ready too. Ruth and Martin floated seamlessly in the background capturing the gorgeous moments and keeping things on track for as smooth a day as possible.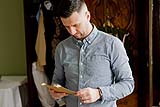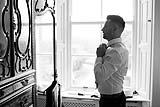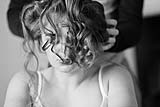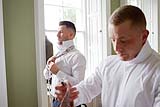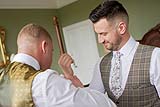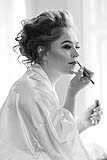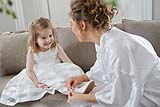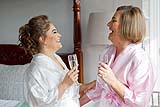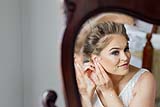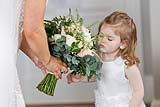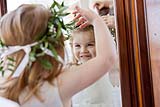 Niamh called me out of the room to sign a few necessary documents that were introduced under HSE guidelines and let me know that the Taoiseach was to announce restrictions at 12pm and she would keep me posted. I think this was when the first wave of panic hit me. I was determined for it not cloud my joy and excitement though.

My amazing hair stylist risked everything to be there on my big day. He had a double lung transplant due to Cystic Fibrosis so would be absolutely high risk. Looking back I honestly think he must have been terrified. But he would never let fear stand in his way and would never let a client down.

Niamh called me back out to give me the news that we had been dreading. No indoor gatherings of 100+ people. I felt the blood drain from my face and Niamh must have noticed. She quickly told me that our wedding would still go ahead but we must ask any at risk or elderly guests to please not attend. I instantly knew that my husband to be had invited his grandmother, who has had health issues here and there. He was her first grandchild to be married and this was going to be the first wedding she had attended in years. She was all ready to go when John made that call. She was expecting the call however. But to this day it's the one thing that just devastates him still.

My aunts and uncles are mostly late 50s and up so I was very worried as some have had serious health issues over the past couple of years. My mum called them to ask them if they were feeling insecure to not attend or leave just after the meal. In all of this Ruth and Martin weaved in and out of the hustle and bustle like true pros. Looking back at our album you'd never know the sadness and panic that was brimming. The day went without a hitch otherwise and all the staff and suppliers came together to give us a day we will NEVER forget for so many reasons.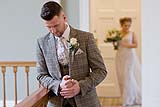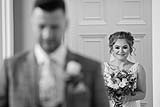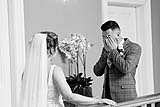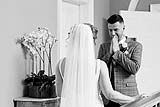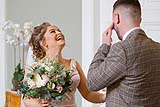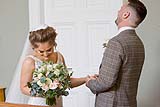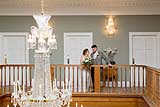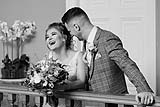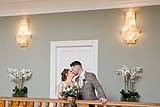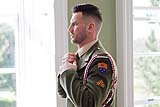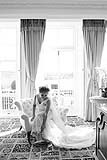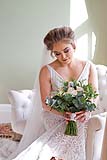 Our photos were so elegantly captured and we could not be happier with the stunning collection that is our album. We were so fortunate to be married at such a memorable time, although it was unfortunate for so many. We will always think back on the day as bittersweet but also know that we had been blessed with such a joyous occasion surrounded by family and friends before such a difficult time.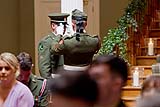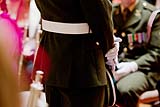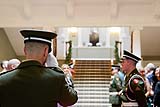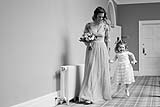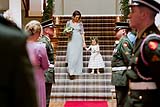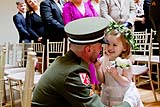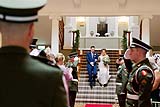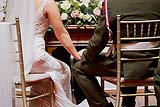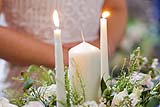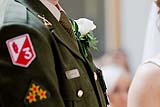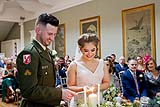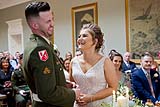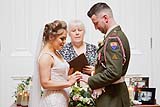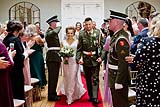 To this day, nearly a year later, our family and friends are laughing at how we got married by the skin of our teeth. It was the last blowout for us all and it's great that, although we haven't been allowed to get dressed up and gather with anyone in excess since then, we have such great memories of the last time we could.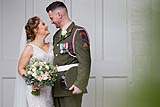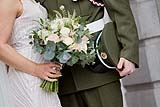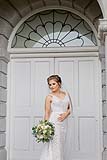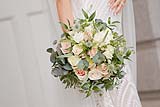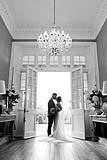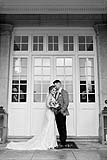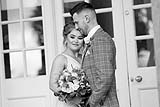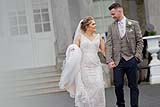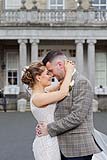 We had been looking forward to celebrating my brother's wedding not long after ours and a couple of friend's weddings too. We are looking forward to the day that we can create such happy memories again. And hopefully all the other people out there will get to enjoy whatever they may have dreamed up for their weddings. But in my experience, the most important part of the day is the thoughts you give to each other and all your loved ones thinking about you on the day, wherever they may be. Thanks to all in Palmerstown House Estate and suppliers that gave us all we asked for and more. Most of all, thank you to Ruth and Martin for our day in one of a kind pictures thank we can treasure forever.