Rachel & Joey - Clonabreany House
2020 was certainly a changed year, after a wedding on the 12th of March the country went into lockdown, our first wedding back was with Rachel & Joey at Clonabreany House. At this time you could have 50 people at your wedding and a live band, we were getting used to the new social distancing rules, the sanitising of hands, but this was the first wedding we shot wearing masks. That was something that was a little surreal.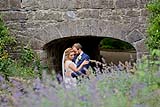 Planning a wedding during a pandemic was certainly interesting and kept us on our toes.

We got engaged in 2018 and booked our 2020 wedding that autumn. We originally had a guest list of 180 and between March and August we teetered between a possible 20 to 100 guests and back again

After changing our initial date, at only 6 days before our wedding we found out how many guests we could have and at 50 including staff and suppliers we certainly had restrictions to meet.

Our numbers were just one of the many restrictions we faced. There were possible time restraints, issues with food service and even dancefloor considerations to bear in mind.

Thankfully Mary and her team at Clonabreany were extremely helpful and understanding and left no stone unturned. We were aware of the pressure they were under and were also focused on what was most important to us, our marriage, so we did our best to remain relaxed and flexible, willing to do whatever was required of us, to enable us to have our wedding.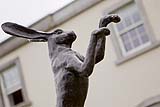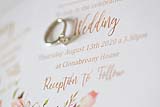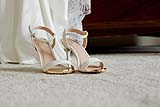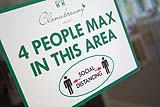 We had amazing suppliers who stood by us on our new wedding date. Ruth & Martin checked in with us regularly and offered support and advice. They offered a new perspective on possibilities from suppliers point of view and helped us see things from a different point of view. We were extremely grateful for their help, ideas and suggestions.

Clonabreany went above and beyond in the lead up to the day. They looked into every piece of legislation and made sure every guideline was adhered to. The safety of our guests was paramount and they ensured this without compromising the beauty of the venue, the quality of the service or the romance of the day.

When the day finally came around, although later than planned, we felt so happy but also completely at ease in the hands of professionals that truely cared. We were delighted we stuck with our decision to go ahead with our wedding and we were overjoyed that the day had finally arrived.

Everything went off without a hitch. The morning ran smoothly. We were warmly welcomed onsite for bridal preparations. Keara Kelly and Aoife Priest made the girls look and feel like a million dollars and although excited and nervous for they day ahead, the girls helped us feel very relaxed.

When Ruth and Martin arrived to capture the day they helped add to the morning by chatting and laughing alongside us, all the while keeping us on track.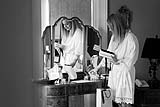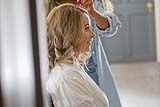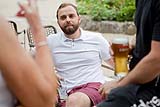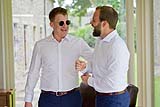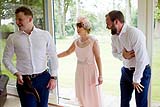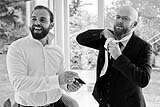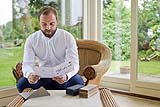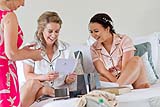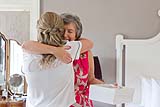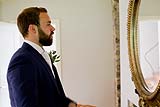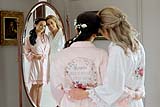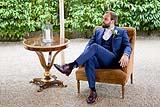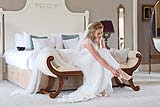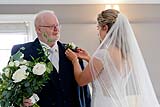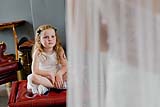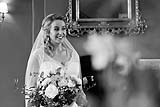 The ceremony on site was beautiful. With our small numbers, it felt extremely special and intimate. To share such an important declaration of our love in front of closest family and friends was certainly emotional and is now a memory that we will forever cherish. Walking out of the Orchard Room, we were on cloud nine!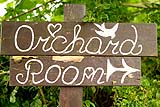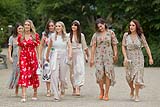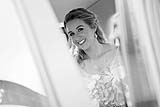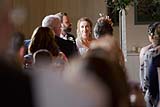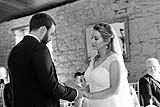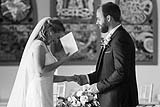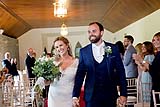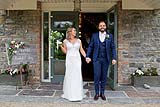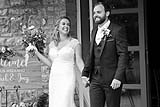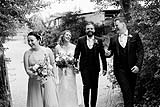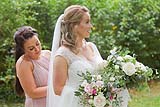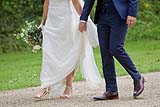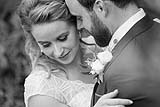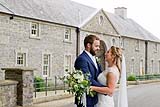 The reception couldn't have been any better. With fabulous music from Katie Hughes and the Ratzingers band, we spent quality time with all of our guests, getting to chat, laugh and share in the love!

Ruth and Martin were on hand to capture every moment and every guest. We feel blessed to have had so much time to interact with our guests and it is great knowing we got to each and every one.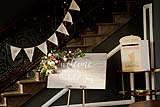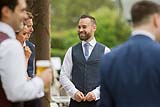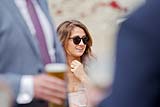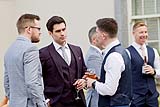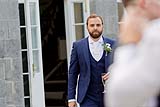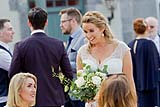 Our meal was the banquet from heaven. We were catered on hand and foot and treated like royalty. The food was of the highest standard. We were never in want of anything and above all everybody felt extremely safe and relaxed. We couldn't believe how lucky we were.

The dancing and drinks, to follow, were the celebration and party we were long awaiting. To see our guests so happy, comfortable and getting to relax and put the current crisis out of their minds for the day and night, after months of restrictions, was the best gift we could have asked for.

Clonabreany put every safety measure possible into action without making us feel under pressure or overwhelmed. Instead, we were filled with love and joy as we celebrated our special day.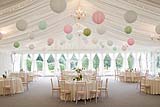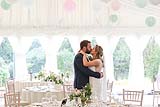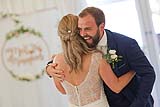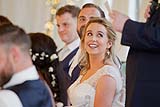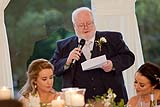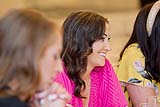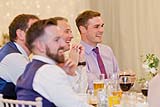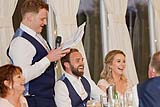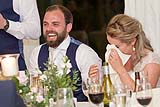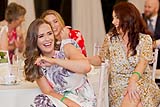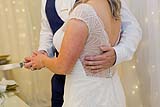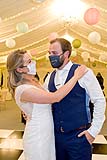 Our wedding was certainly a magical moment in the midst of the madness of 2020 and we wouldn't change it for the world!
Rachel & Joey
13th August 2020